Our programme of monthly meetings in Stratford upon Avon can be viewed by clicking the Meetings button in the drop down menu under Archiving above. If you are using an older browser that cannot activate the drop down menus, the older style menu buttons can be found at the bottom of this page.
Introduction
The first of the twin primary objectives of our Trust is to provide museum type facilities on the Gloucestershire Warwickshire Railway (GWR) whilst the other is to develop an archive of railway photographs that is worldwide in scope. The pictures below link the two aspects. At this point as Toddington is our home base, it is appropriate to offer a brief history of the line that runs through here which can be accessed by clicking on the GWR History button in the drop down menu under Archiving above.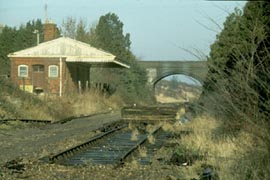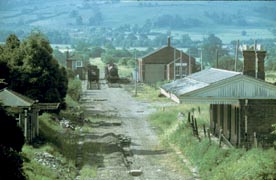 The copyright for all content on this site is reserved and no part of it may be publicly reproduced without the prior written consent of the Trust
We were formed in the summer of 2000 by a group of long standing members of the GWR to acquire, restore & make available for public display (primarily on the Gloucestershire Warwickshire Railway at Toddington), artefacts of historical significance or public interest in a wide variety of areas of from small packaging containers through to vintage railway coaches; and similarly to acquire photographic collections of general interest, archiving them digitally & making these available to the public through exhibitions, slide shows, prints, and ultimately via the Internet. A close working relationship was established from the outset with the Archiving section of Kidderminster Railway Museum with our Trust archiving the overseas elements from their collections. Arrangements for the sale of prints from both collections can be viewed via the Sale of Prints button in the menu system above.
One particular driving force in creating this Charitable Trust was the need to provide a home to nurture & develop collections made by individuals over many years that become a problem to the family if the collector loses interest or passes on. A number of our founders have themselves collections that they wish to place in the public arena rather than have them dispersed, thrown away, or exploited for personal gain by some third party, following their death.

©2010 The Restoration & Archiving Trust - Registered in England no.1083582